Acknowledgments
To Press and Beyond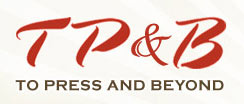 "Getting my story into a readable manuscript and then working through the process of getting it published seemed an almost insurmountable task until I met Gail Kearns of To Press and Beyond. Without her professional editing and patient guidance every step of the way, my fiction story might never have become a book. The details of the publication process received Gail's careful attention, and for all her help I will always be grateful." Gail's Website
---
Sue Sommers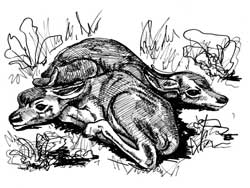 Winter in the Bunkhouse. She also designed postcards and ads to use in promotion.
Sue did the layout of the manuscript and sent it to Sheridan Press in perfect form. For her attention to detail and hours of preparing the story for publication, I express my deep gratitude.
---
Donny Marincic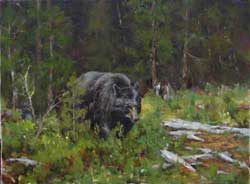 I am justifiably proud of the dust jacket cover of Winter in the Bunkhouse because it is beautiful and because the paintings were done by my talented brother, Donny Marincic. Donny and Sue worked together to create the wonderfully attractive book cover. My readers are seeing Kate, Jake, and Charlie as they read the book. Donny also put my book information into the website which is being visited by many people. I thank Donny for adding his art to my writing endeavor.
Susan Lehr
Father Robert Lynch, S.J.
Proofreading has been a vital part of producing this book. For her keen eye and knowledge of language and grammar, I thank Susan Lehr for checking the manuscript for errors. With several times through the papers, she helped to make the story readable and as accurate as possible.
Father Robert Lynch, S.J., our priest and former English teacher in a Catholic high school, also proofread the manuscript.
Thank you, Susan and Father Lynch.
Sheridan Press
Kathleen J. Brown and everyone at Sheridan Press who worked on Winter in the Bunkhouse printed a beautiful edition of my book. I am proud to present it to the reading public. I am grateful to Sheridan Press for publishing my novel.
---
Dr. William Close
Kevin Campbell
There were several others who gave me useful information for this story. I especially thank Dr. Close for the medical information and Kevin Campbell for taking me along while he fed cattle in the deep snow.